Living room cluttered with budget gear? Upgrade your system and do Hollywood's gems some justice.
When it comes to TV screen size, everyone can agree: as huge as your room's viewing distance will accommodate. For the best cinematic experience, get something big and beautiful like (1) Samsung's PN60E7000FF plasma ($2,120) . The slim design makes this 60-inch monster seem unobtrusive, and the plasma panel boasts rich colors and deep blacksareas where LCDs fall short. Plus, its Smart TV software includes streaming apps like Netflix and Hulu, so you can ditch the Roku.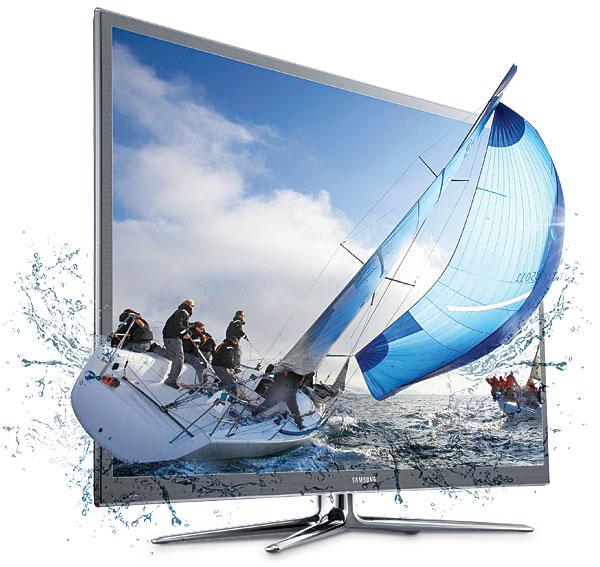 While the HDTV may be a looker, its paltry speakers don't do much for the soundtrack. Add a sound bar and subwoofer from GoldenEar. The (2) SuperCinema 3D Array ($1,000) is an elegant box that does a super job of mimicking surround sound, saving you from the clutter and wires of a six-speaker arsenal. (3) GoldenEar's ForceField 3 sub ($500) will cover the low end, adding 1,000 watts of punch to the explosions and thundering drums.
Pick up a receiver that can drive the sound bar, manage multiple sources like gaming consoles and cable boxes, and stream music over AirPlay or DLNA. We like the (4) Pioneer VSX-1122-K receiver ($600) . It's a powerful command center that packs a respectable seven HDMI inputs and has a companion iPad app that lets you fine-tune myriad settings. For movies on silver discs, hook up a (5) Panasonic DMP-BDT220 Blu-ray player ($100) , a compact, quick-loading model that offers the best bang for the buck out there. And you can leave the remotes under the couch cushion if you get a (6) Griffin Beacon ($30) , which lets you control everything with your smartphone.
Now it's time to pop some corn and christen the setup. We recommend Christopher Nolan's Batman trilogy; while the moody lighting shows off the plasma's prowess, the bone-crunching action and Hans Zimmer score will immerse you in aural bliss.